AT-T2000 ATE system is suitable for comprehensive performance test for switching power source such as AC/DC or DC/Dc Power Supply, adapter, charger, LED power source. System adopts hardware modularity built-in structure. The whole system includes system cabinet, APM AC source, APM Dc Source, E-load, power meter, industrial computer and displayer.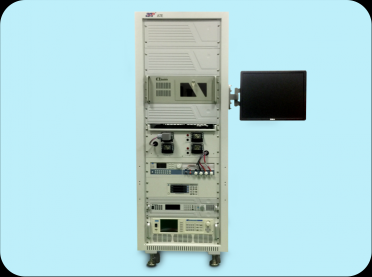 Test System diagram: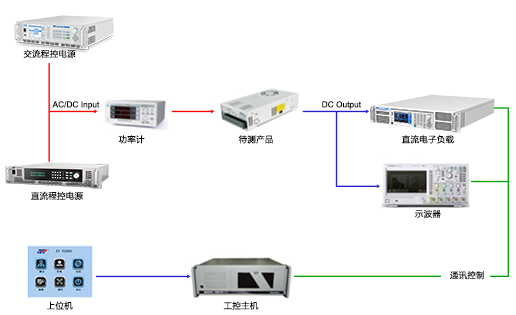 Solution advantage:
1. Based on different requirement in system building, modular design is easy to system maintenance or extension.
2. Support switching mode power product test with multi-output which could satisfy various of power test requirement.
3. Filling in style operation interface, no need programming capability.
4. Software support custom test report.
5. Support instrument with RS232/RS485 or USB interface
6. Through presupposed test item, it could improve production rate.
7. The best cost effectiveness.
Testing software:
APM professional testing software has easy and simple software interface. Only need to click the test item and no need for program ability. Easy to use. Software could provide custom test report editing function and output. Output consequence could directly apply as report which largely improve efficiencies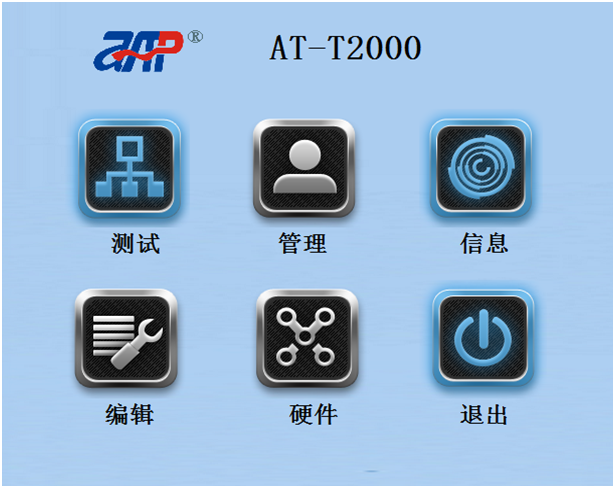 Test function:
1. System setting 2. Paused hint test 3. Time delay test 4. Input output test 5. static testing 6. dynamic testing 7. on-line adjustment test 8. OCP test 9. short-circuit test 10. linear adjustment rate test 11. load adjustment rate test 12. voltage stabilization accuracy test 13. opening time-sequence test 14. shutdown time-sequence test 15 Account setting 16. Save report 16. upload report
Comprehensive test project cover 7 kinds of power supplier test requirement.
Output performance could test the regular performance of EUT.
Input characteristics could test input parameter.
Regulation could test the stability of EUT when input power and load change.
Timing and transient could test instantaneous state and repose time of each events.
Protection test could trigger the protection of power suppier.
Special tests and special feature could provide special function and method of power supplier.
AT-T2000 power supplier auto test system equip with a series of standard test item which could satisfy most part of industrial standard power supplier test. Different with traditional auto test system software, user could directly setting test condition and specification without any program language background.